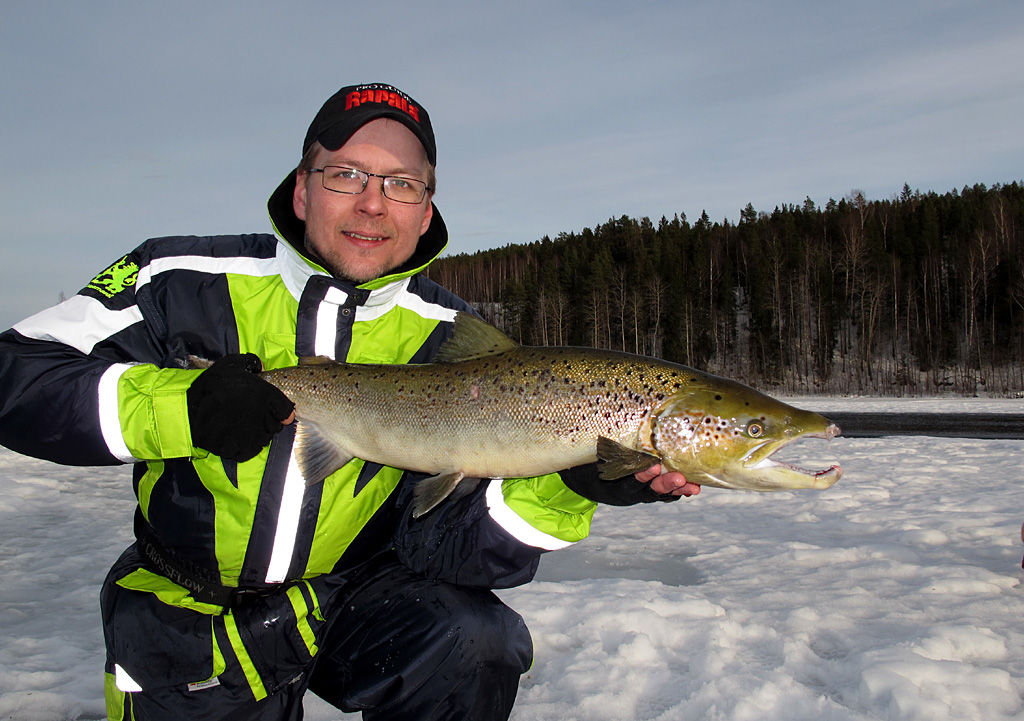 Fishing in the Lule river
The fishing in the Lule river has become well known throughout the entire country. In 2000, 2002, 2004, 2007, 2011 and 2017 the largest salmon in Sweden were caught by rod. The 'hot' areas in the river, which are often only reachable by boat, become accessible during the winter when the ice is stable.
The Lule River has its origin high up in Sweden, close to the Norwegian border. It's the biggest river in Swedish Lapland. It completes its path by flowing into the Bothnian Gulf at Luleå 440 km further south. Ice fishing has been gaining more interest in the last years and we have developed excellent techniques for catching salmon and trout in the Lule river during the winter, with ice fishing rods.
Fishing is possible on the rim of the town of Boden, where we offer one of the best fishing waters in Europe when it comes to ice fishing for salmon and trout. Large and fine samples of whitefish can also get caught on the jigging rod.
Activity information
Duration – 6 hours
Fishing gear
All baits
Safety equipment
Fishing guide
Lunch in the outdoors
Price – 3 600 SEK per person.
Transfer can be arranged.