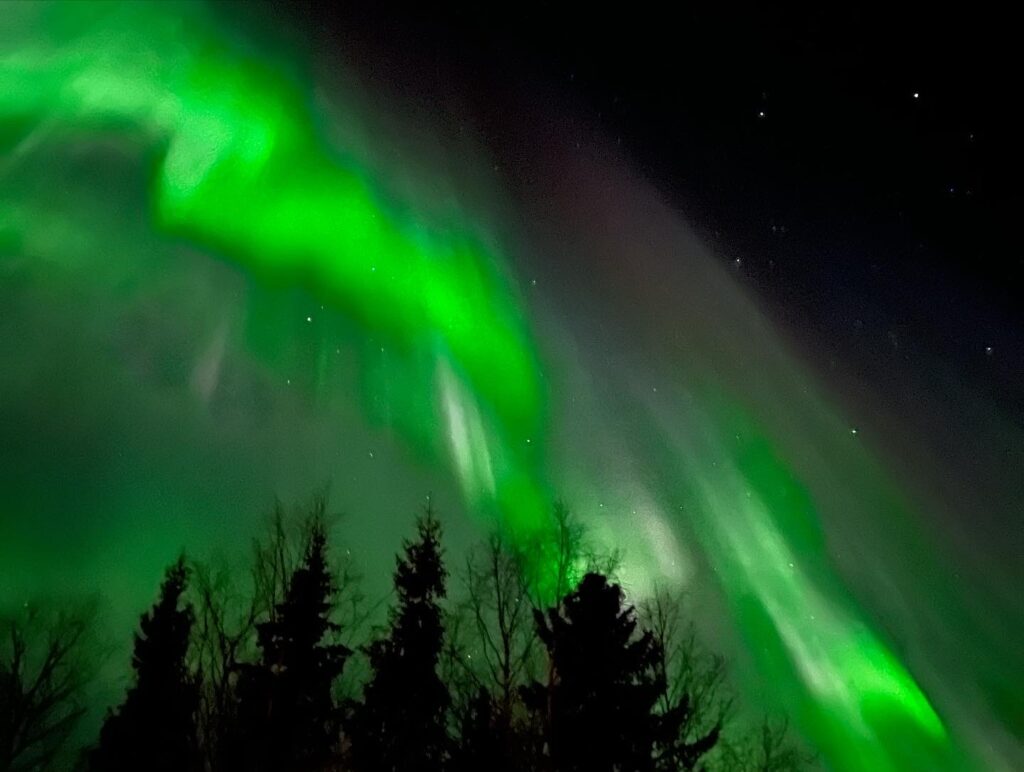 Experience the winter night in the woodland of Swedish Lapland
Get amazed by the sound of Swedish Lapland, the sound of nothing. The guide will transfer you to a spot with minimal light pollution which will be optimal for viewing the northern lights if they appear. Learn about the northern lights, the winter and life in the arctic.
Activity information
Activity length: 2 hours
Period: September 15th – April 1st
Level: Easy
Min: 2 persons
Price: 2 400 SEK / person
Children: 3-12 years 25% discount
Includes: Transfer to a private outdoor location. Making fire – heating drinks on the flames, lingonberry juice or tea. Local delicacies – reindeer, moose and homemade pastries.
Time: 20:30 – 22:30
Bring warm clothes.