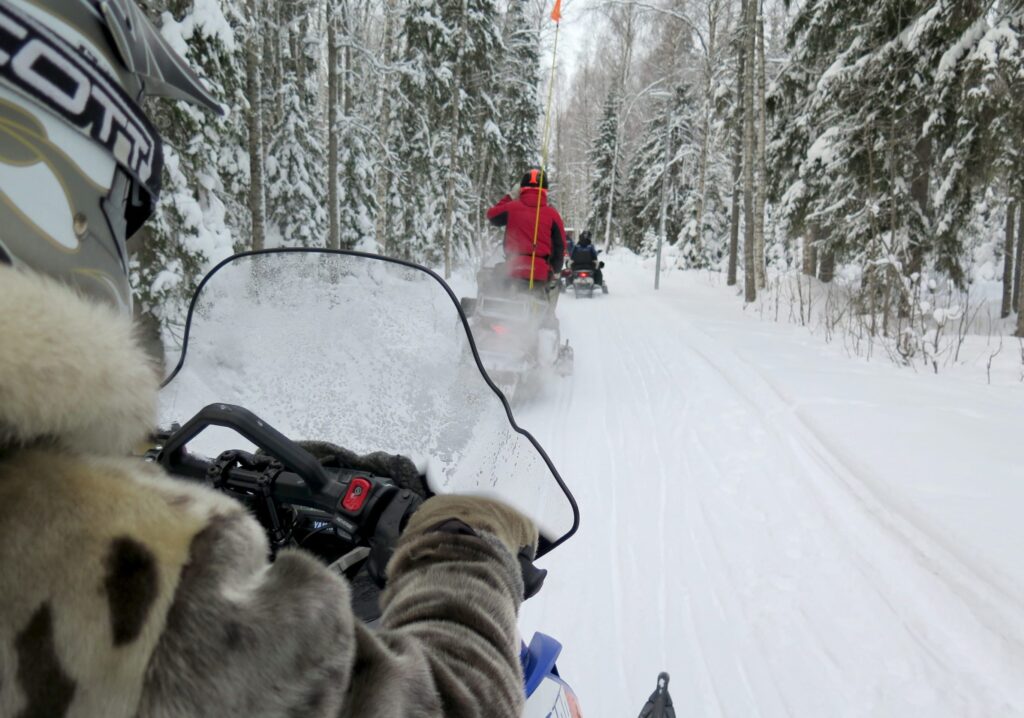 Snow mobile safari with wilderness dinner
Guided snow mobile safari through the white winter landscape. Learn how to master the vehicle that is a given part of our culture. Let yourself be intoxicated by speed, wind and a feeling for snow.
After about two hours we will rest and have lunch by the camp fire. The journey continues and we will be on the lookout for moose and reindeer on our way back.
duration – 5 hours
minimum 2 persons
4200 SEK per person, 2 persons/snow mobile.
Single driver upgrade 750 SEK / person.